Holly Hobson
Senior Associate
Office: 020 3828 0350
Direct: 020 3828 0362
Email Holly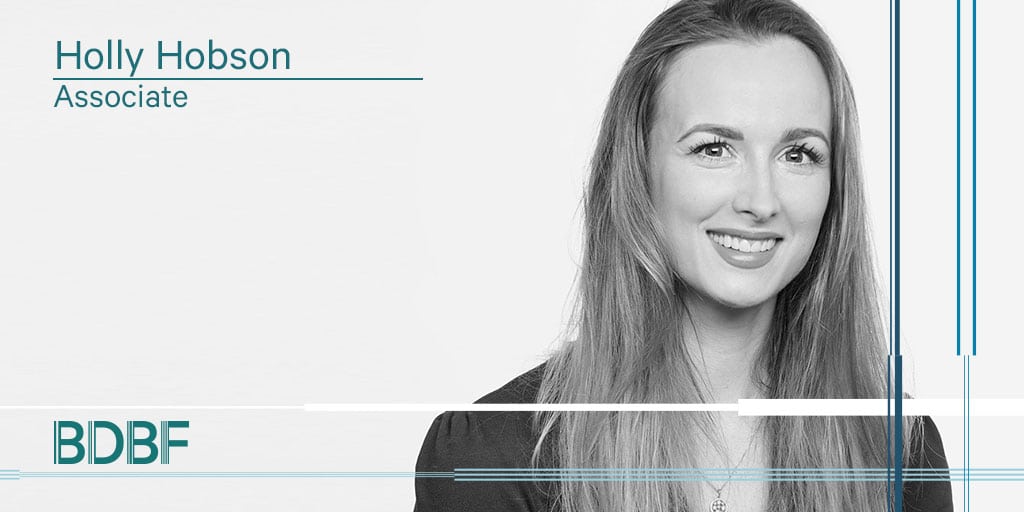 Holly Hobson
Senior Associate
Office: 020 3828 0350
Direct: 020 3828 0362
Email Holly
Holly qualified as a solicitor in September 2014, and joined BDBF in May 2018.
She advises senior individuals and corporate clients on a range of contentious and advisory matters, working across the range of sectors, including financial services, retail, hospitality, health, and technology.
Holly has advised employees on unfair and constructive dismissal, discrimination, post-termination restrictions, contract and bonus disputes, and in the conduct of tribunal proceedings. She is also experienced in negotiating favourable exit packages.
For employers, Holly's experience includes drafting and advising on the application of disciplinary and grievance procedures, strategically advising on conduct, capability and redundancy dismissals, as well as performance management. She has also prepared tailored company handbooks, policies and procedures, and contracts.
Holly has written for the Employment Law Journal, and is a member of the Employment Lawyers Association.
Outside of work, Holly enjoys weight training and travelling.