Understanding the COVID-19 Job Retention Scheme – an updated guide for employers 
This is the latest updated version of our guide to the COVID-19 Job Retention Scheme (Scheme). In this briefing, we consider what the latest guidance means for employers who wish to "furlough" employees and apply for funding under the Scheme. This briefing covers the whole Scheme and was updated on 8 June 2020. 
Please click on information below to download the PDF: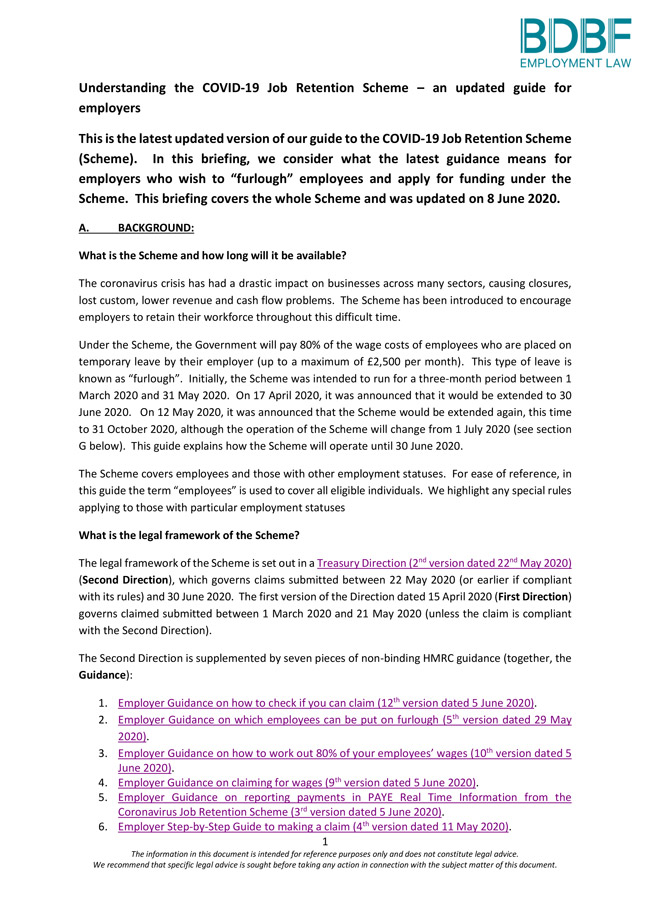 BDBF is currently advising many employers and employees on the challenges presented by the coronavirus. If you or your business needs advice on furlough or other coronavirus-related matter please contact Amanda Steadman (amandasteadman@bdbf.co.uk) or your usual BDBF contact.