Guide to understanding the reforms to the IR35 rules in the private sector
 Guide to understanding the reforms to the IR35 rules in the private sector 
From 6 April 2021, the way in which the IR35 rules operate in the private sector is set to change.  These reforms will see contractors lose the ability to determine their own tax status and place this burden on those who engage them.  In this guide, we discuss the new framework and the next steps for clients and contractors.
To view the PDF guide please click on the image below: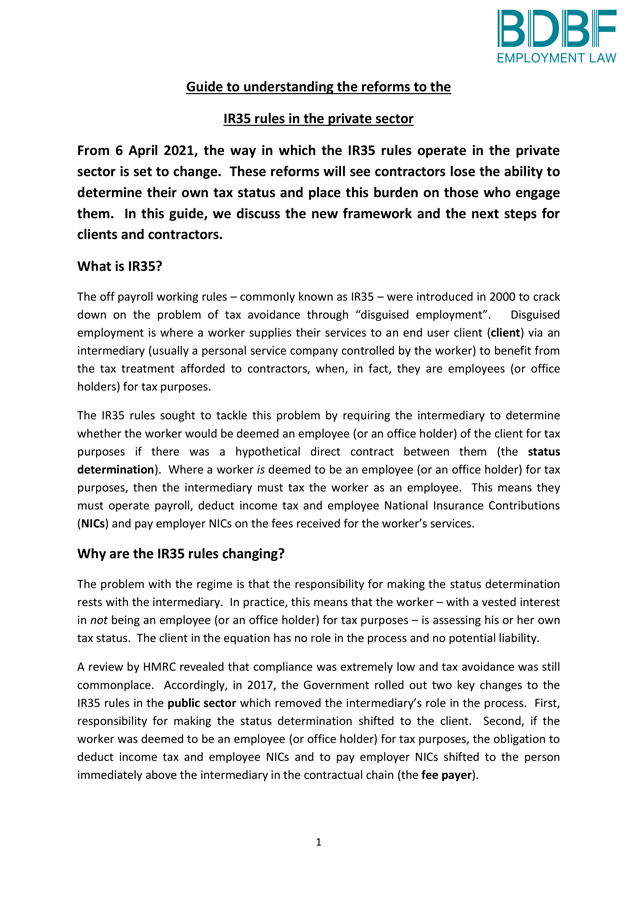 BDBF can help businesses and contractors prepare for the new regime. Please contact Amanda Steadman (amandasteadman@bdbf.co.uk), or your usual BDBF contact, for further advice.