New COVID-19 health and safety guidelines for offices and contact centres 
Following publication of its COVID-19 Recovery Strategy, the Government has published COVID-19 Secure Guidelines setting out the health and safety measures to be adopted in different types of workplaces. In this briefing, we highlight the core objectives for office-based employers. The full guidelines list the practical steps that employers will usually need to take to achieve these objectives. 
Please click on information below to download the PDF: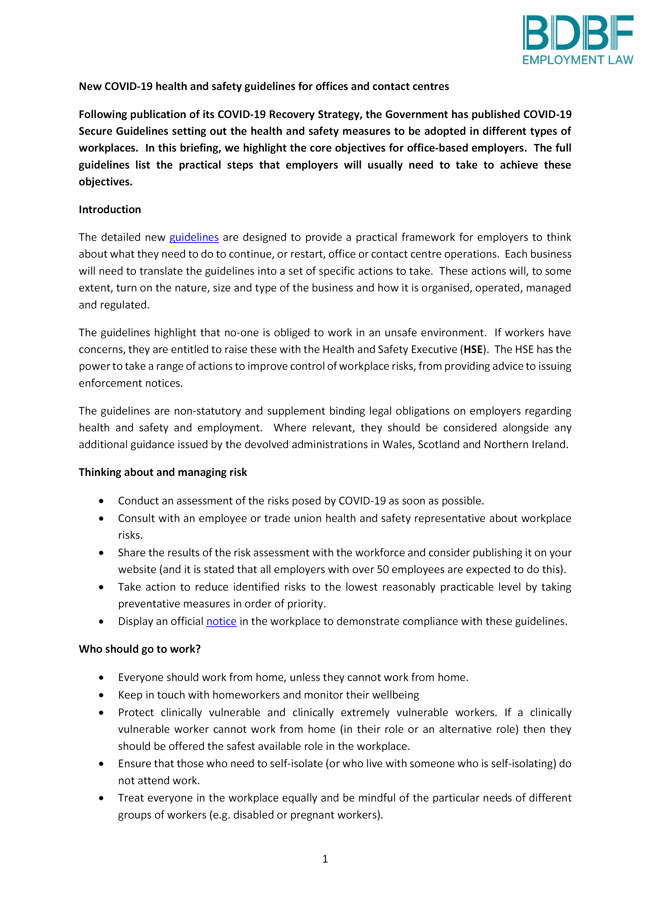 BDBF is currently advising many employers and employees on the challenges presented by the coronavirus. If you or your business needs advice on furlough or other coronavirus-related matter please contact Amanda Steadman (amandasteadman@bdbf.co.uk) or your usual BDBF contact.