Non-Compete Clauses Consultation – BDBF Response
Non-Compete Clauses Consultation – BDBF Response
As mentioned at our recent webinar, the government has launched a consultation about regulating the use of non-compete restrictions in employment contracts.  Views are being sought on requiring employers to pay compensation for the duration of non-compete restrictions, or banning their use altogether.  As recognised experts in this field, BDBF has responded to the consultation.  In short, our view is that a requirement to pay compensation is a fair way of deterring inappropriate use of non-compete clauses, but that an outright ban is a step too far.  You can read our full response below.
Please view the PDF by clicking the image below: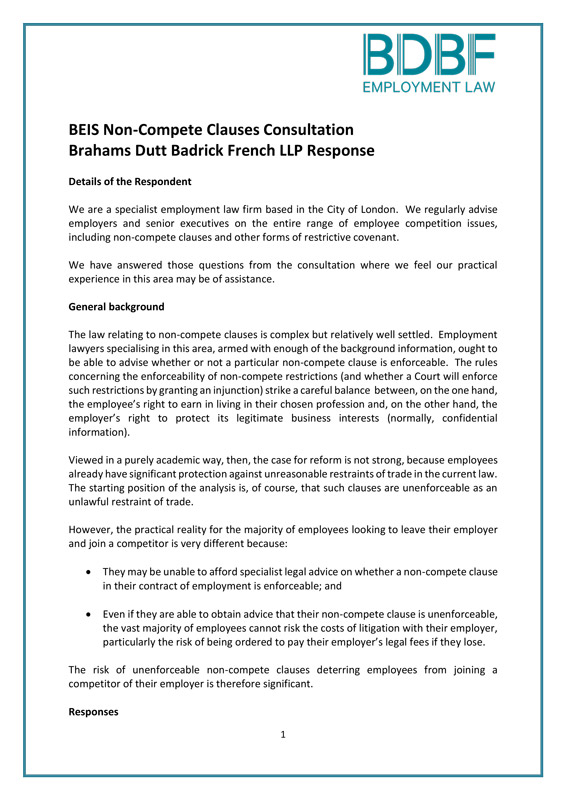 If you or your business needs advice on non-compete clauses or other restrictive covenants please contact Tom McLaughlin (tommclaughlin@bdbf.co.uk) or your usual BDBF contact.