The Coronavirus Job Retention Scheme from 1 November 2020 onwards – a guide for employers
The Coronavirus Job Retention Scheme from 1 November 2020 onwards – a guide for employers
This is BDBF's guide to how the third phase of the Coronavirus Job Retention Scheme (i.e. furlough) will operate between 1 November 2020 and 31 January 2021.  This guide was last updated on 26 November 2020.
To view the PDF guide please click on the image below: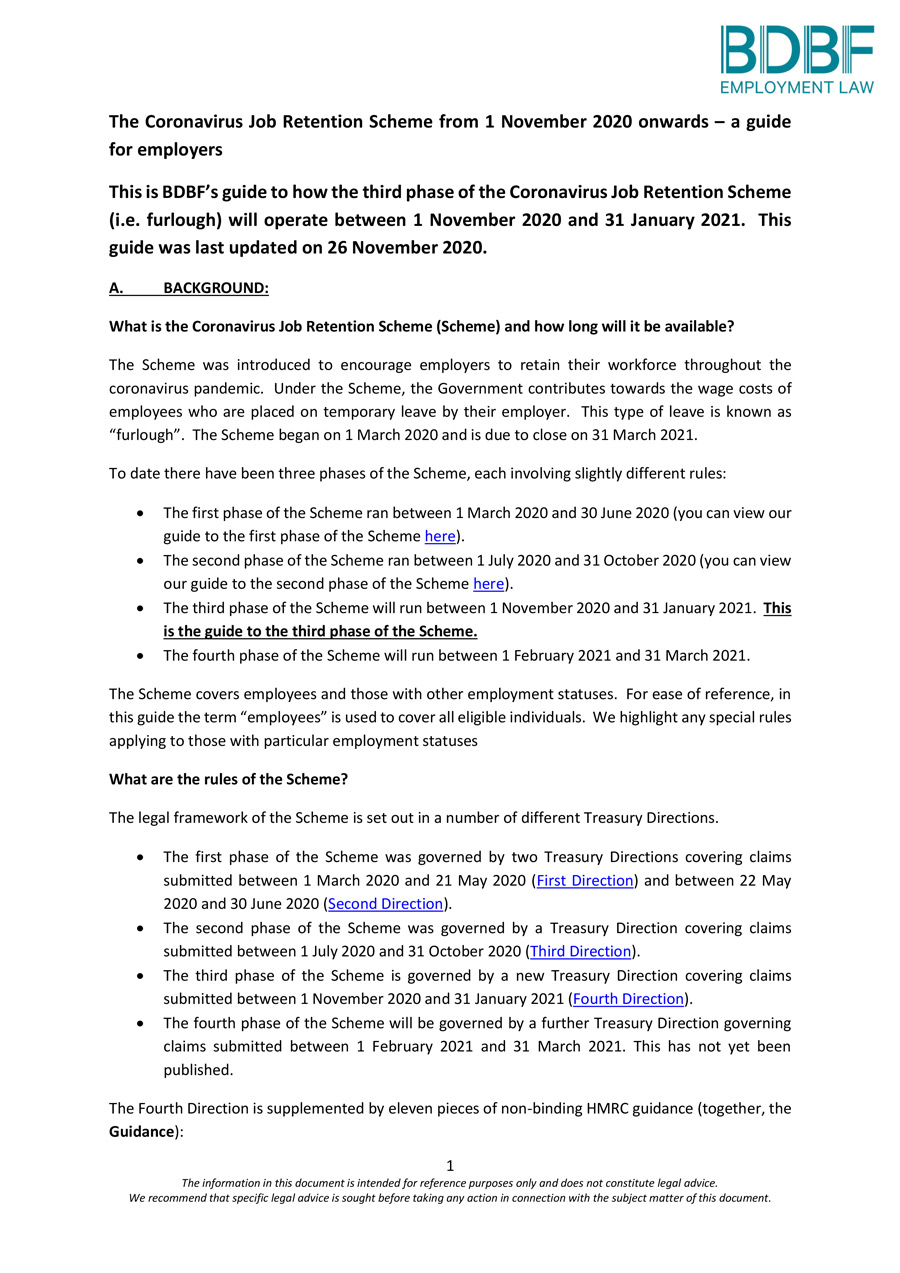 BDBF is currently advising many employers and employees on the challenges presented by the coronavirus.  If you or your business needs advice on furlough or other coronavirus-related matter please contact Amanda Steadman (amandasteadman@bdbf.co.uk) or your usual BDBF contact.